News & Events
Western places 4th at Scotiabank Stairclimb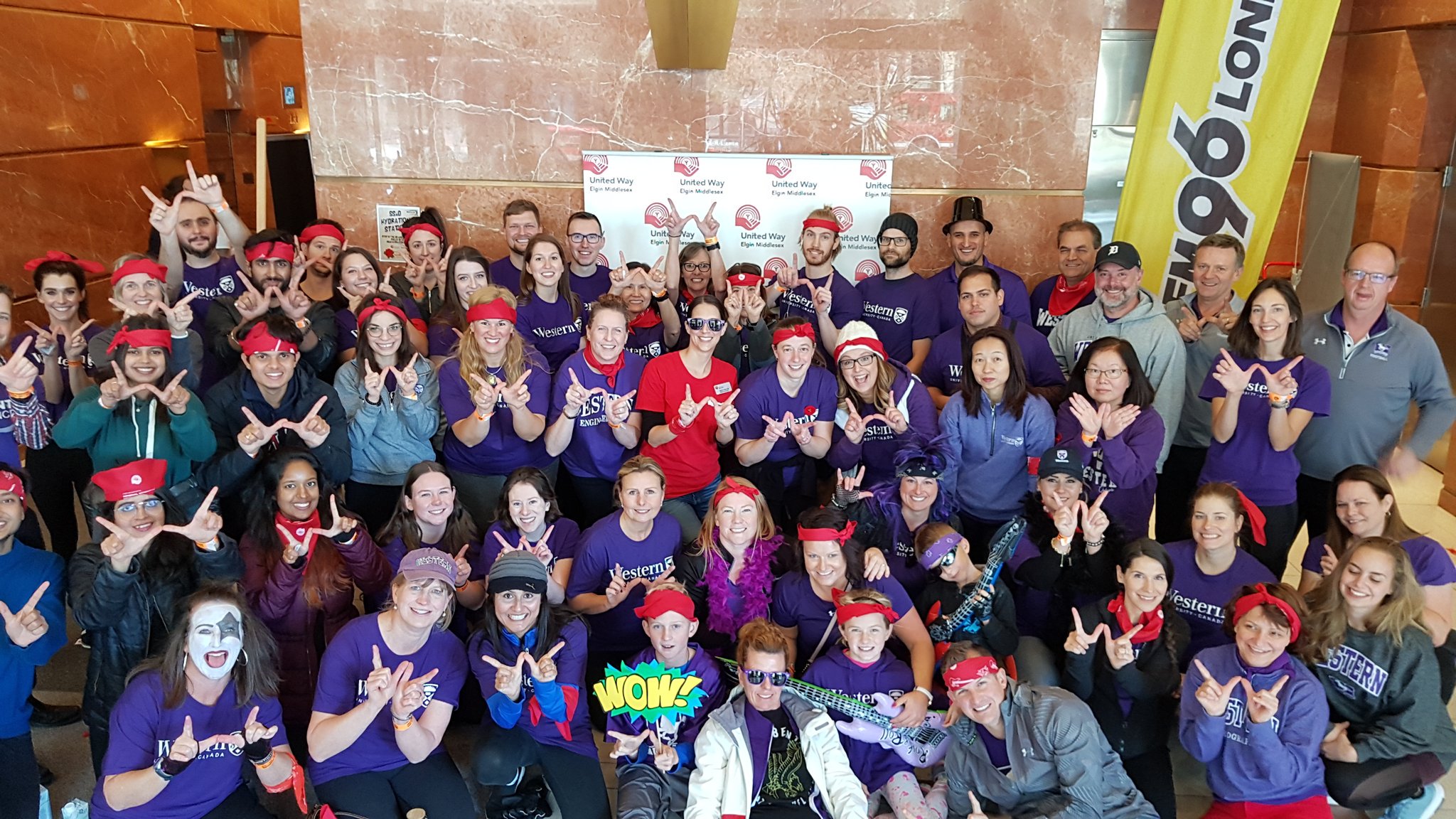 18 stair climbing teams from Western climbed the 472 stairs at One London Place at the recent ScotiaBank StairClimb for the United Way. This group of 90 climbers raised close to $10,000 towards this year's campaign. Western's team placed in fourth place for Top Workplaces. Thanks to everyone who participated and sponsored.
Show Your Local Love Fest - Western's United Way Kick Off
Thank you to everyone who had a chance to stop by Western's Show Your Local Love Fest - it was an amazing way to kick off our United Way Campaign. With one in five kids in our local area living in poverty our support is critical to the health of our community.
How you can help
Give
Get Involved
There are many ways to get involved and show your support for United Way. Plan to show your purple support to the following activities:
Coffee Day for United Way

Thursday, Nov. 14, 2019 – Pick up a large or x-large hot beverage at one of our campus eateries and 25 cents goes to the United Way.
Palasad Team Challenge
Monday Nov. 18 – hosted by SSB Champions
The Support Services Building Champions are inviting teams from across campus to participate.
3:00 – 5:15 pm – South Palasad
$30 / participant, 6 members per team – bowling, trivia, laser tag and pizza
Deadline to register is Nov 4.  Please email Darlene Porter at dporte2@uwo.ca
____________
Volunteer
United Way Day of Caring
Team Western supports SARI Therapeutic Riding at the United Way Day of Caring


During the Day of Caring dedicated teams of workplace volunteers complete meaningful, hands-on projects at United Way funded agencies and programs. This year, close to 500 volunteers showed their local love in action across the region.
Thank you to all the Western staff who shared their time and energy at this year's event.
Act
When you support the United Way, your donation stays local. Your financial support is invested in programs that have the proven ability to change people's lives and helps make our community stronger, healthier and more productive.