Western raises $612,569 for United Way
Together, Western raises $612,569 for United Way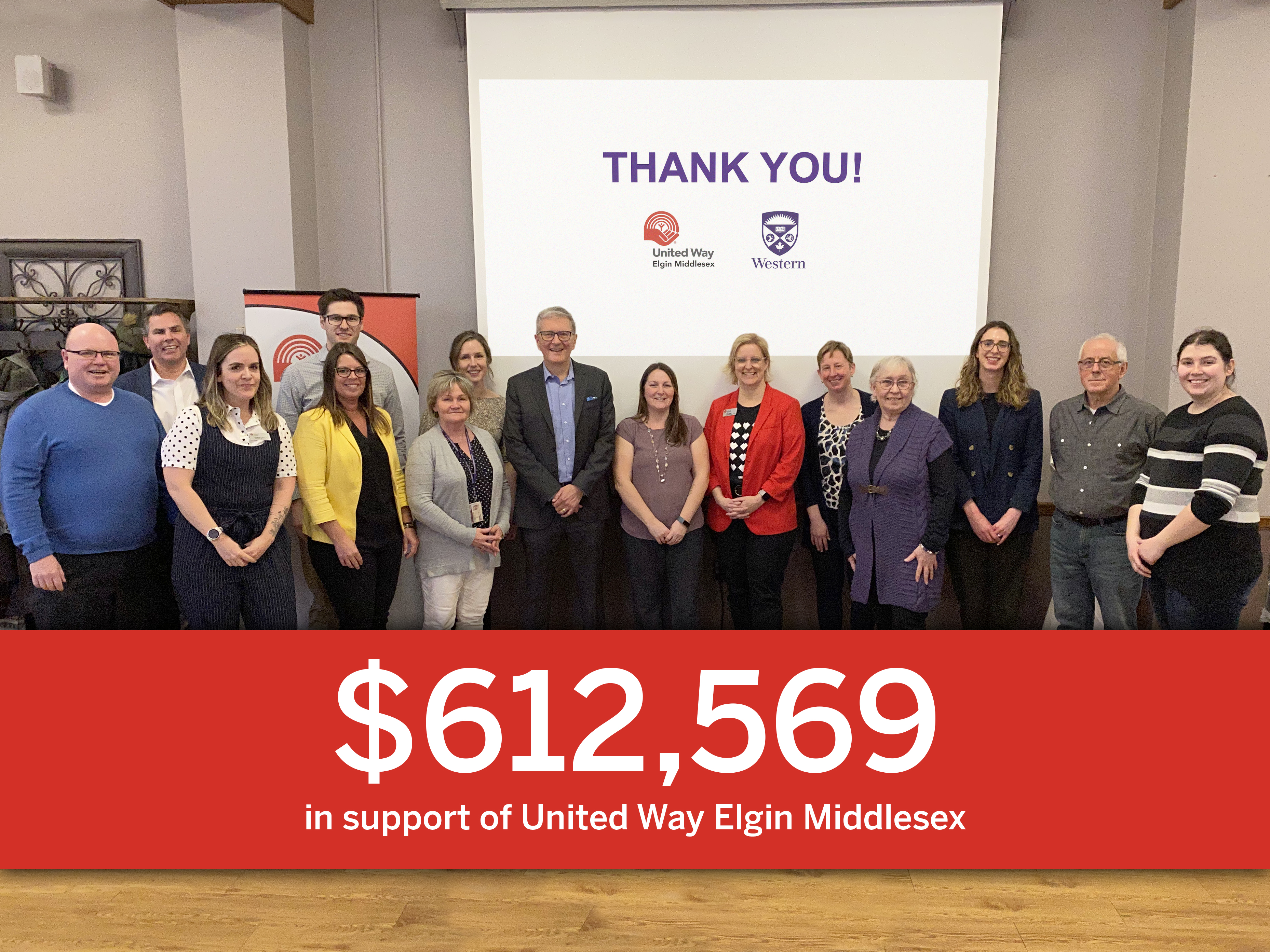 Western's 2022 Campaign Committee members are joined by Western President Alan Shepard and Kelly Ziegner, President and CEO of United Way Elgin Middlesex.
We are pleased to announce that the Western community has collectively raised $612,569 in support of United Way Elgin Middlesex.
Thank you to all faculty, staff, students and retirees who contributed, championed, and helped make this campaign a huge success!
In total, 522 individual Western employees and 211 Western retirees made donations. Ninety-two Western employees made donations for the first time.
Supporting Our Local Community
All of the funds raised by Western will be used 100% in support of important needs in our local community. The funds could be used for things like:
-$40,000 for interpretation services for people with little or no English language skills

-$150,000 in educational supports for children and youth

-$90,000 on counselling services for men who wish to address intimate partner violence and learn non-abusive ways of resolving conflict

-$140,000 to support 24/7 telephone support for experiencing mental health challenges

-$125,000 for the Housing First program serving people experiencing chronic and persistent homelessness

-$60,000 in emergency food and basic needs support for individuals in Northeast London

-$9,000 for no-cost rides to essential medical and other appointments for rural residents with low income and/or no access to transportation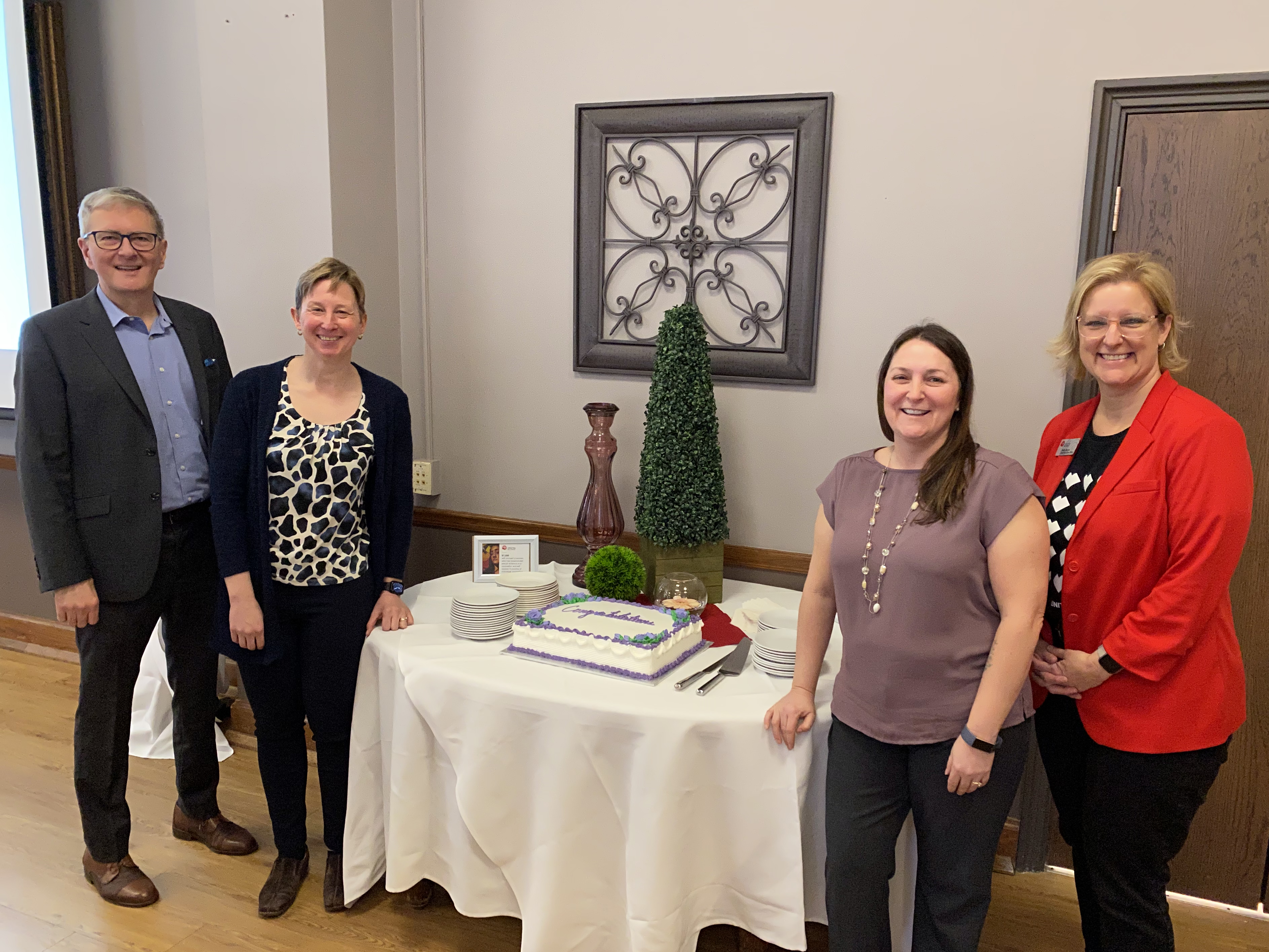 (From left) Western President Alan Shepard, Western Campaign Committee Co-Chairs Erika Chamberlain and Kim Miller, and Kelly Ziegner, President and CEO of United Way Elgin Middlesex.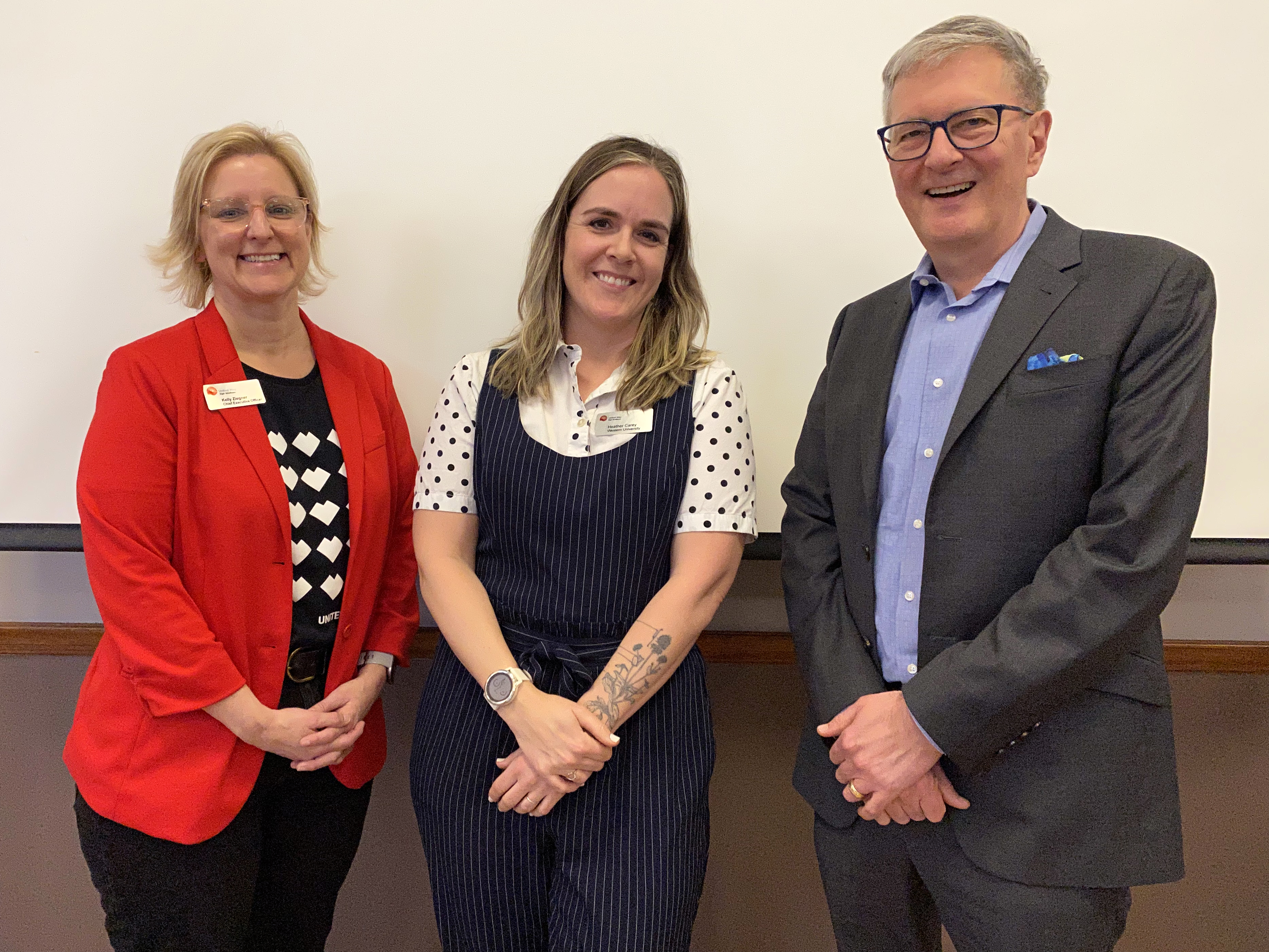 (From left) Kelly Ziegner, Western's 2022 Sponsored Employee Heather Carey, and Alan Shepard.