Scotiabank Stair Climb
2020 United Way Scotiabank Stair Climb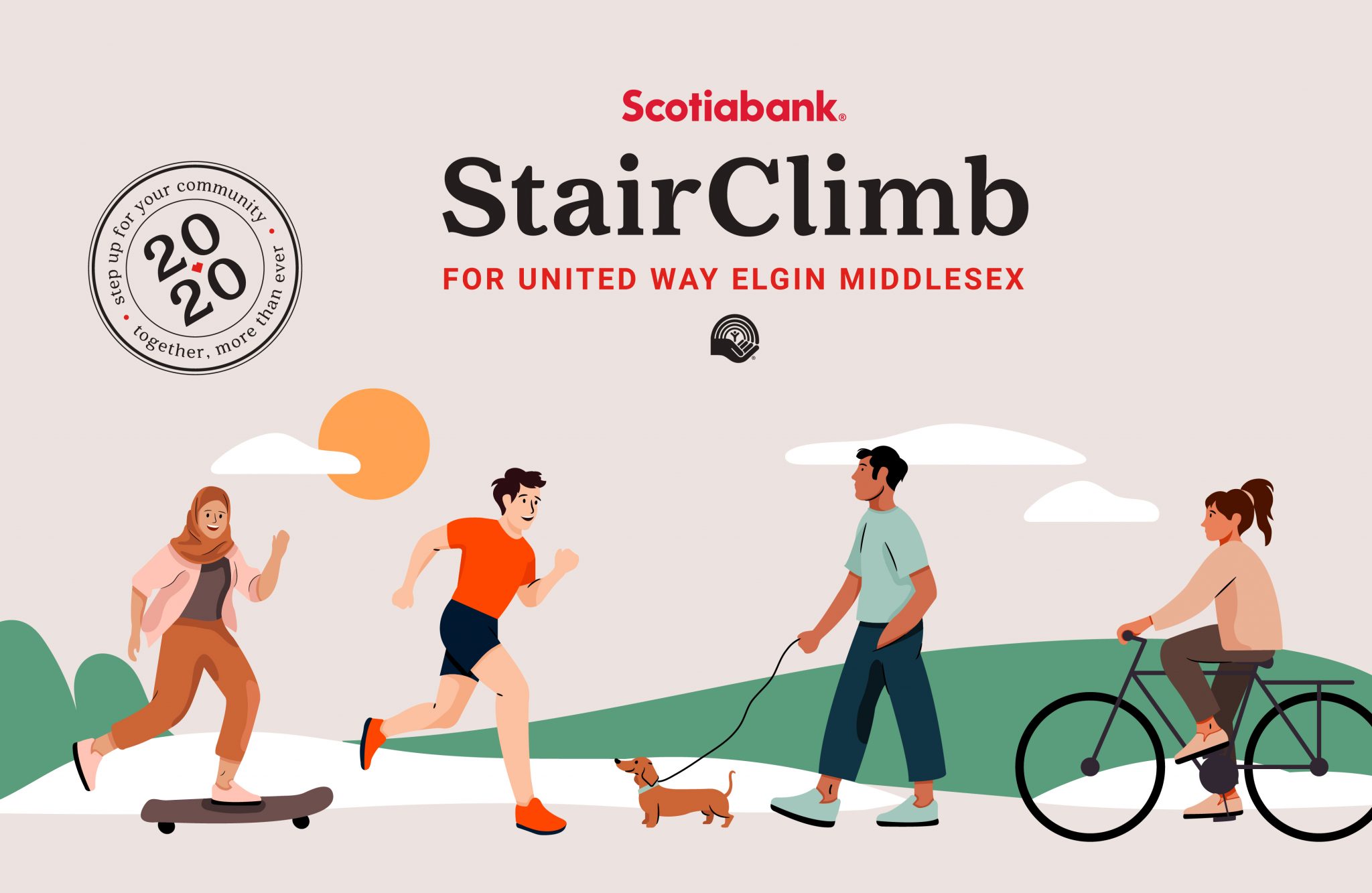 Scotiabank StairClimb for United Way
Thursday, Nov. 5, 2020
7:00AM - 7:00PM | Virtual
Western's United Way Stairclimb tradition continues! This year the climb goes virtual in support of local people and families right here in our community. You can register as part of Western's team by following these step-by-step instructions.
⇒ Join Western's virtual boot camp slot at 12:00 pm (hosted by FitClub Bootcamps) by emailing Kathryn.McAuley@uwo.ca     

For those that cannot make the 12:00pm booking, there will be "open" bootcamps at 9:00am, 12:30pm and 3:30pm.  These will be open to anyone that has signed up for StairClimb this year, so keep your eyes peeled on your email for the link for those 3 timeslots which will be sent out closer to the event.
---
2019 United Way Scotiabank Stair Climb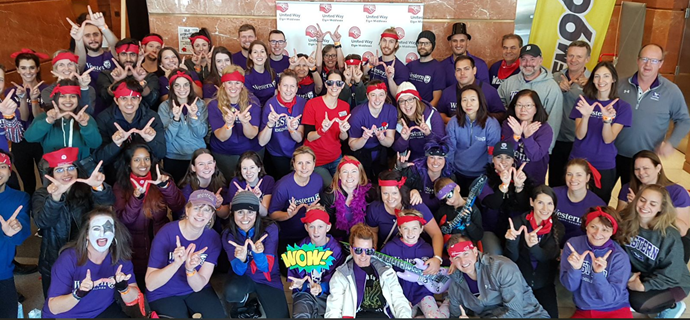 Western's 2019 StairClimb team ROCKED TO THE TOP of One London Placed and raised a collective $9115.16 towards helping make change in our community. Thank you to all who climbed, walked and supported our team through donations!